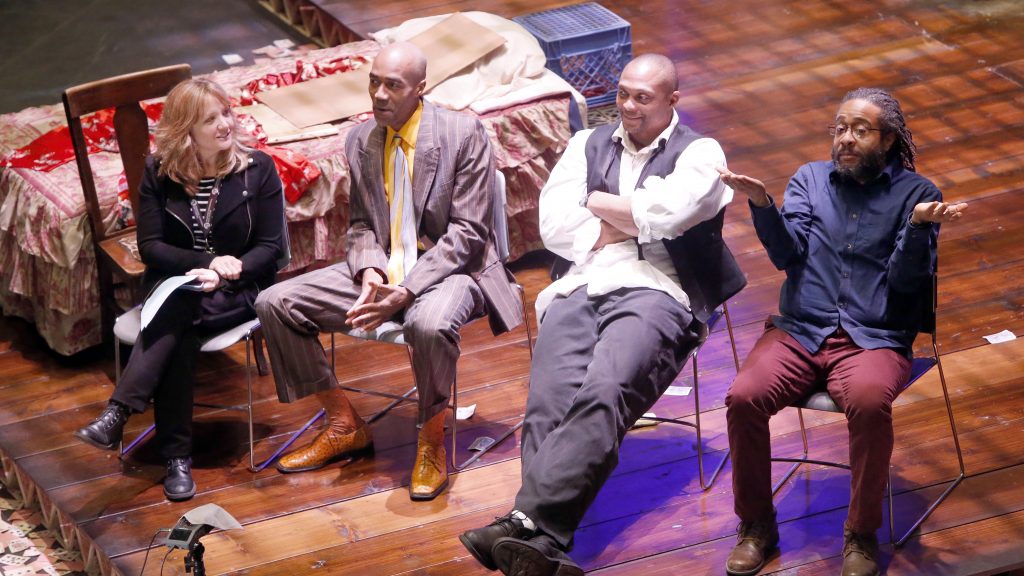 Get to know more about what's happening in the theater, outside the theater!
InsideOut is for those who enjoy learning what goes on behind the scenes. Our events include pre-show discussions with cast members, lunchtime show previews, rehearsal excerpts, and workshops.
With Vanderbilt University, dive deep into the subject matter of a production with cast members, directors, and professors.
Taking you behind the scenes of the productions on TPAC's annual Broadway season.
See performance excerpts in the rehearsal phase and learn about production elements from the design team.