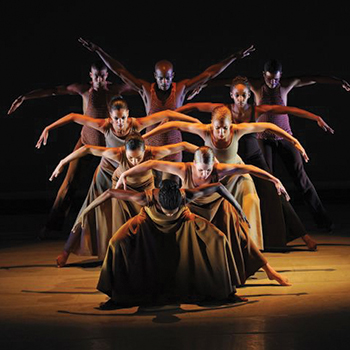 DATE: November 1-2, 2022
TIME: 10:30 a.m.
LOCATION: TPAC's Polk Theater
PRESENTED BY: Ailey II
FOR SCHOOL GROUPS ONLY
PRICE: $8 per student
RECOMMENDED GRADES: 8-12
RUN TIME: 60 Minutes
SPECIAL INFORMATION:
Official program content will be announced at a later date.
DESCRIPTION
Ailey II is universally renowned for merging the spirit and energy of the country's best young dance talent with the passion and creative vision of today's most outstanding emerging choreographers. Founded in 1974 as the Alvin Ailey Repertory Ensemble, the company embodies his pioneering mission to establish an extended cultural community that provides dance performances, training, and community programs for all people.
Photo (square) by Eduardo Patino. Photo (top) by Nir Arieli.
This project is supported in part by the National Endowment for the Arts.