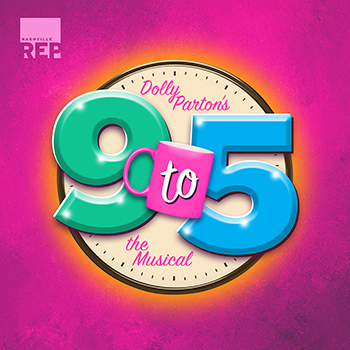 hero image ID: 518922
string(3) "Yes"
string(1) " "
string(22) "September 8 - 17, 2023"

DATE: September 8 - 17, 2023
LOCATION: James K. Polk Theater
STARTING AT: $50
KNOW BEFORE YOU GO
Based on the hit 1980 comedy film, 9 to 5 follows three working women who take revenge on their sexist, lying, hypocritical, egotistical, bigoted boss.  In a hilarious turn of events, Doralee, Violet and Judy live out their wildest fantasy of taking control of their lives!  With an energetic score by Nashville's own Dolly Parton, this high-energy musical celebrates female empowerment and equality in the workplace.  With such songs as "Shine Like the Sun," "Backwoods Barbie," and the title song "9 to 5," this show promises to be a rip-roarin', toe-tappin' good time!
---
For information on in-person sales and service visit 
TPAC's Ticketing Info page.
For more details about TPAC's patron entry protocols, visit 
TPAC.ORG/ShowUpdates
.
---
Tickets
Please note all tickets for TPAC events are fully digital and accessible via your mobile device through our TPAC Concierge Mobile App. A mobile ticket is the safest, most convenient, and flexible way to receive and manage your tickets while increasing protection against fraud.
TPAC is not responsible for tickets purchased through the secondary market.  If your order confirmation was not sent by no-reply@tpac.org, you did not purchase your tickets from TPAC.  Visit TPAC.ORG/BuyerBeware for more information.
---
Accessibility
TPAC is an accessible facility with a variety of services. Visit our Accessible Services page for more information.
James K. Polk
Wheelchair accessible seating is located at the back of the orchestra level.
There is no elevator access to Grand Tier level.
All non-accessible seating requires taking stairs.