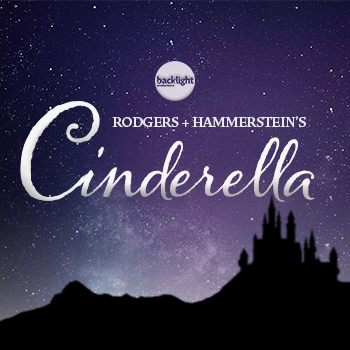 hero image ID: 521629
string(3) "Yes"
string(1) " "
string(29) "October 22, 2023 at 2:00 p.m."

DATE: October 22, 2023 at 2:00 p.m.
LOCATION: James K. Polk Theater
STARTING AT: $27.50
BUY TICKETS
KNOW BEFORE YOU GO
This presentation is a licensed event and not affiliated directly with the nonprofit Tennessee Performing Arts Center.
Public On Sale: Tuesday, August 14, 2023, at 10:00 a.m.
Backlight Productions, theater arts for adults with intellectual & developmental disabilities, presents Rodger's & Hammerstein's "Cinderella" in a celebration of inclusive art for their 10 year anniversary performance. This show will feature actors and dancers from Backlight Productions. It will also include performers from Borderless Arts, Move Inclusive Dance, Dancing Divas & Dudes, Dream with Me, Courtney's Corner & Able Arts Therapy performing together on stage alongside local professionals from the Nashville arts community.
---
For information on in-person sales and service visit TPAC's Ticketing Info page.
For more details about TPAC's patron entry protocols, visit TPAC.ORG/ShowUpdates.
---
Tickets
Please note all tickets for TPAC events are fully digital and accessible via your mobile device through our TPAC Concierge Mobile App. A mobile ticket is the safest, most convenient, and flexible way to receive and manage your tickets while increasing protection against fraud.
TPAC is not responsible for tickets purchased through the secondary market. If your order confirmation was not sent by no-reply@tpac.org, you did not purchase your tickets from TPAC. Visit TPAC.ORG/BuyerBeware for more information.
No video or flash photography
---
Accessibility
TPAC is an accessible facility with a variety of services. Visit our Accessible Services page for more information.
James K. Polk
Wheelchair accessible seating is located at the back of the orchestra level.
There is no elevator access to Grand Tier level.
All non-accessible seating requires taking stairs.